🏀 Basketball Emoji
Basketball Emoji Meaning
The basketball emoji is used to show the high spirit and liveliness of the people. It demonstrates the sportsmanship of a person and his good perspective of life. 🏀🏀🏀 meaning is used to show the light-weightiness of a person like an "airball." For example, "Omg, I feel as light as air bubbles, rn."
An orange basketball is depicted in the Basketball emojis. It's a term that's widely used to describe the sport of basketball. Basketball hoop emoji, Basketball , basketball players, pop culture images of basketball, the National Basketball Association (NBA), and March Madness are all references to the sport.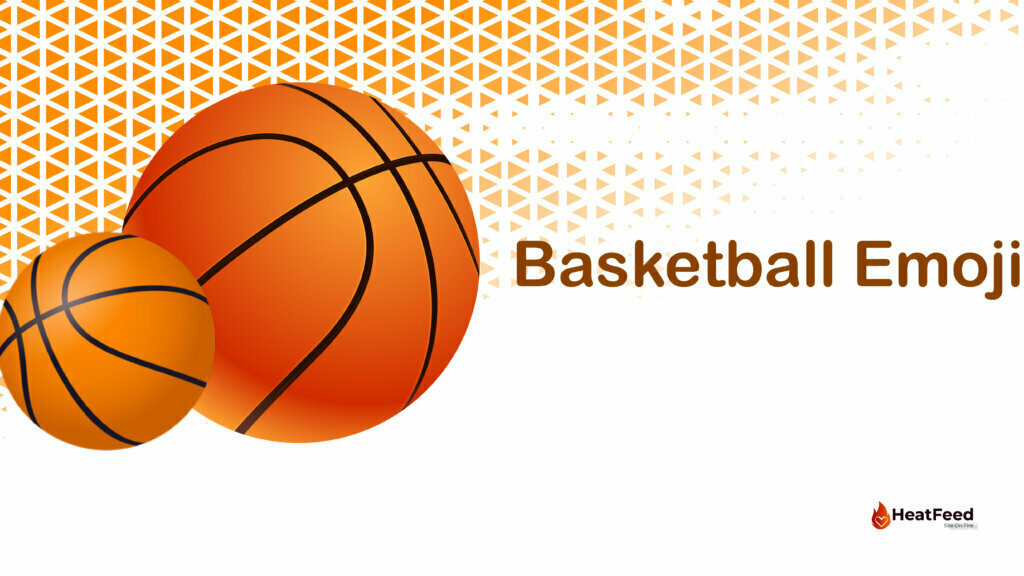 However, on most devices, the emoji just shows a basketball symbol copy and paste feature. The basket emoji is a variable shade of orange depending on the platform and can be depicted either creatively or realistically. While the 🏀 meaning is used on a daily basis. Basketball hoop emoji is most popular during the NBA season and March Madness, a major men's college basketball tournament. It looks different on Platforms like Google, and Twitter etc.
Note: As part of Unicode 6.0, basket ball emoji was approved in 2010 with "Basketball and Hoop" and added to Emoji 1.0 in 2015.
Similar Emoji
⚾ Baseball, 🧺 Basket, 🎱 Pool 8 Ball, 📋 Clipboard, 🇱🇹 Flag: Lithuania, 🐐 Goat, ⛹️‍♂️ Man Bouncing Ball, ⛹️ Person Bouncing Ball, 🏉 Rugby Football, ⚽ Soccer Ball, 🥎 Softball, 🎾 Tennis, 🎫 Ticket, 🏐 Volleyball, 🗑️ Wastebasket
Also Known As
🏀 Orange Ball
🏀 Basketball Game
🏀 Hoops
🏀 Hooping
🏀 Ball and Hoop
🏀 B-Ball
Codepoints
🏀 U+1F3C0
Shortcodes
:basketball: (Github, Slack)
Basketball emoji
emoji
emoji copy and paste