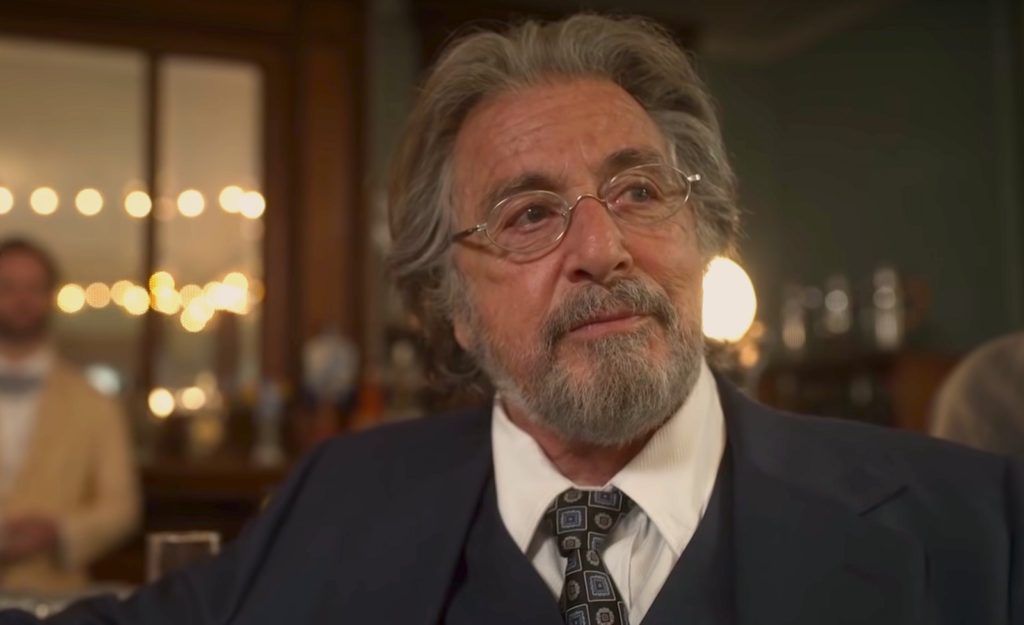 A Small Introduction to the Legend
In the list of versatile actors, Al Pacino is a very famous American film/stage actor. He is known for his amazing and extraordinary acting skills. Alfredo James Pacino is a name that has long been associated with villainous. And cold-blooded murder roles in some of the most historic Hollywood movies. He is an epoch-making star who did acting so deeply that he took it to a whole new level.
If you are eager to know about his childhood, profile, life, career, and timeline; you are suggested to read his biography below.
Alfredo James Pacino's Childhood, Schooling, and Early Life
Al Pacino was born on April 25, 1940, in East Harlem, New York City, to an Italian-American family, Salvatore Pacino and Rose. He had to suffer the adversity of the divorce between his parents when he was only two years old. He was taken by his mother stayed with her all of his remaining life.
In his teenage, he was called 'Sonny' by his friends and he wanted to become a national baseball player. He had also got a nickname as 'The Actor'. At the age of 17; he was dropped out of school for being failed in nearly all of the subjects except English. His beloved mother did not like and agree to his decision of quitting school and after a long argument, he left home.
Switching to Acting from Various Odd Jobs
After leaving home, he did several odd jobs such as busboy, janitor, postal clerk, and a messenger, in order to meet the expenses and fee of his training in acting. During this training period, he also started acting in the basement plays in New York's theatrical underground. He didn't succeed here and was rejected for the Actors Studio. It was the time when he joined the 'Herbert Bergh of Studio' (HB Studio), where he met Charlie Laughton, who later became his best friend, acting teacher, and mentor as well.
Start of Professional Acting Career
During his training period, he soon began acting in theatre productions and performed in the Broadway play 'Does A Tiger Wear a Necktie?' in 1969. This is the play, for which he got a Tony Award. He also portrayed a minor role in the short film, 'Me, Natalie'. In 1971, he was cast as 'Bobby' in the movie, 'The Panic in Needle Park' in 1971. Though the movie didn't get great success, yet, Al Pacino got an identity for his acting skills. He shot to an exceptional, and unique fame with the movie 'The Godfather' that was released in 1972. The movie won three Academy Awards and earned wide critical praise.
Some of the great movies by Al Pacino are presented here, so you might know a little more about your favorite superstar.
The Godfather
Serpico
The Godfather: Part II
Dog Day Afternoon 
Scarface 
Scent of a Woman
Heat
Once Upon a Time … in Hollywood 
Achievements, Nominations, Awards, and Credits
He has won many nominations and awards. Here is a small list of his achievements as under;
He got an Academy Award (Oscars) in 1993 for playing the Best Actor in a Leading Role, 'Scent of a Woman (1992). He earned a Golden Globe Award in 2011 for Best Performance by the Actor in a Miniseries or Motion Picture Made for Television, You Don't Know Jack (2010). In 1993; he got an award for the Best Performance by an Actor in a Motion Picture – Drama Scent of a Woman. In 1974, he acted in Drama film, Serpico, in 1973, and won the Best Actor in a Motion Picture. And in 2004 he got credit as the Best Performance by an Actor in a Miniseries or a Motion Picture Made for a Television play, Angels in America (2003).
Marriage, & Family
There are many actresses and women, he had relations all his life, but there are two amazing things about him. The first one is that he didn't marry anyone, yet he has three children.
What is Al Pacino Net Worth?
Al Pacino's net worth as of 2020, is roughly estimated $165 million dollars. His annual salary or earning is more than $10 million.