✈️Airplane Emoji
Airplane Emoji Meaning
Airplane emoji is a picture of airspace transportation showing aeroplane emoji, which is used for transferring people from one continent or country to another. The plane emoji meaning refers airplane flying in the sky.  Blue and white airplanes are displayed on most platforms.  And on WhatsApp platforms, it displays red and white airplanes.  ✈︎ generally means airplane, flying, or airport but it can also mean trip, business, travel,  vacation 🌴, and flight mode 📴. Flight emoji can be found in the emoji category: " ✈️ transport-air"-🚌 Travel & Places".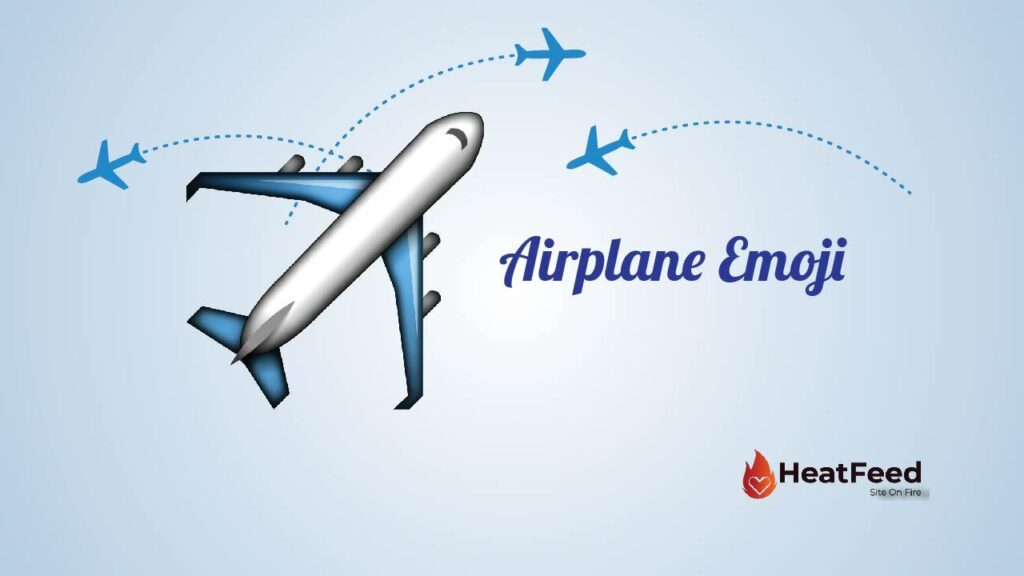 Almost, It is unsurprisingly always used in the context of traveling by air, both for business-related purposes and touristic. In 1993, Airplane emoticon was approved as part of Unicode 1.1, and in 2015 added to Emoji 1.0. The subcategory of this flight emoji is Travel and Places. This emoji airplane is used in different ways e.g; On an airplane✈ Passengers must pay for excess baggage. To make riddles or messaging without words, you can use combos: Let's take off! ​🧑‍✈️​🆙​.  To make a
Note: In 1993 aircraft emoji was accepted as part of Unicode 1.1 and in 2015 this emoji was added to Emoji 1.0.
Similar emoji 
🛬 Airplane Arrival, 🛫 Airplane Departure, 🧭 Compass, 🪂Parachute, 💺 Seat, 🛩️Small Airplane, Woman pilot, 👨‍✈️ Man pilot, 🗺️ World map, Bird,🧳 Luggage, 🚀Rocket.
Also Known As
✈️ Aeroplane
✈️ Plane
Apple Name
✈️ Airplane
| | |
| --- | --- |
| Apple | |
| iOS 14.6 | |
| iOS 10.2 | |
| iOS 8.3 | |
| iOS 6.0 | |
| iOS 5.1 | |
| iOS 4.0 | |
| iPhone OS 2.2 | |
| | |
| --- | --- |
| Google | |
| Android 12.0 | |
| Android 8.0 | |
| Android 7.0 | |
| Android 6.0.1 | |
| Android 5.0 | |
| Android 4.4 | |
| Android 4.3 | |
| | |
| --- | --- |
| Samsung | |
| One UI 3.1.1 | |
| One UI 1.0 | |
| Experience 9.0 | |
| TouchWiz 7.1 | |
| TouchWiz 7.0 | |
| TouchWiz Nature UX 2 | |
| | |
| --- | --- |
| Microsoft | |
| Windows 11 | |
| Windows 10 Anniversary Update | |
| Windows 10 | |
| Windows 8.1 | |
| Windows 8.0 | |
| | |
| --- | --- |
| Twitter | |
| Twemoji 13.1 | |
| Twemoji 1.0 | |
| | |
| --- | --- |
| Messenger | |
| 1.0 | |
Codepoints
✈ U+2708
U+FE0F
Shortcodes
:airplane: (Github, Slack)
Airplane emoji
copy & paste emoji
emoji
emoji meaning