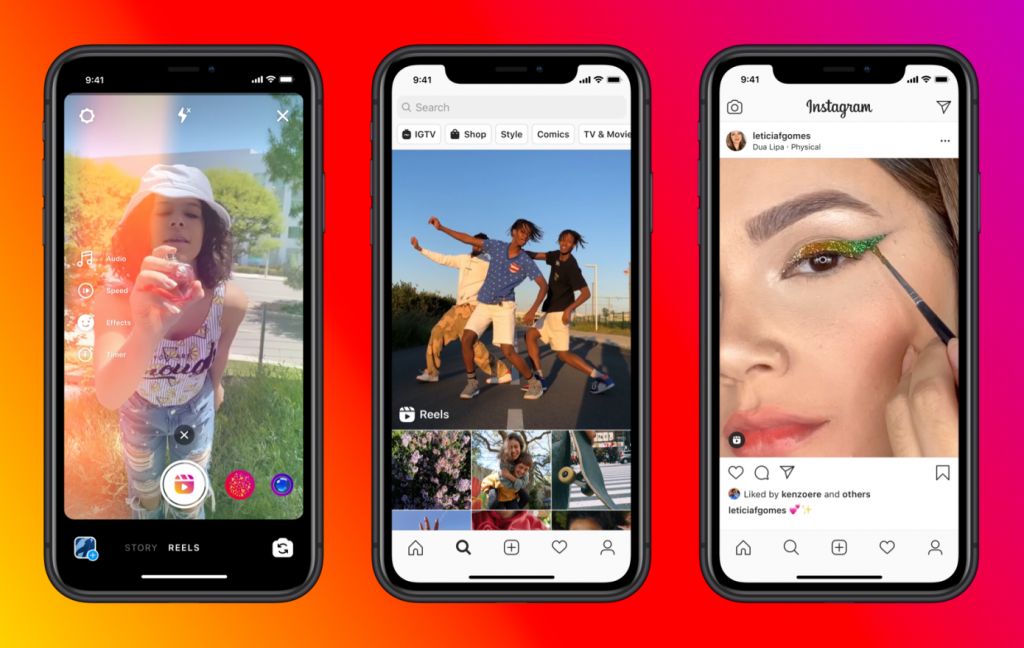 Instagram Reels are now rolling in over 50+ countries around the globe, and there are already thousands of brands and celebrities who have started to reap some major rewards through them. Instagram Reels are better and more popular by the passing day and people are using them to build their own fan base and extend their reach. Some of the Instagram Reels have started to gain millions of views and trust me when I say that this is just the beginning.
Instagram Reels allows users to create and share short captivating clips with their followers. Instead of disappearing like stories after a 24-hour mark, Instagram Reeks stay on your IG feed as long as you want them to. If you are a fan of TikTok or YouTube Shorts, chances are that you are going to love using Instagram Reels as well.
Most people use social media sites like Instagram for entertainment purposes, which give birth to 'trends'. As Instagram Reels have won over celebrities, models, bloggers, and influencers, you will see many trends happening every now and then. However, only a few of them get super popular and gain millions of views overnight. Many exciting trends have been recorded in the month of August 2021, and in case you have missed them, just scroll down to see and enjoy them all today!
In this post, we will be sharing with you the 8 Reel Trends of Instagram that went Viral in August and gained massive popularity in just a few days:
Photo crop:
Looking for a fun and exciting challenge to do with your friends or significant others? Well, worry not because this Instagram Reels trend is going to give you all the thrill you want. All you need to do is try not to let this cropping box get you. Sounds pretty simple right? Well, trust me it is not that easy to do after all. Give it a try with your group of friends and let us know how it went!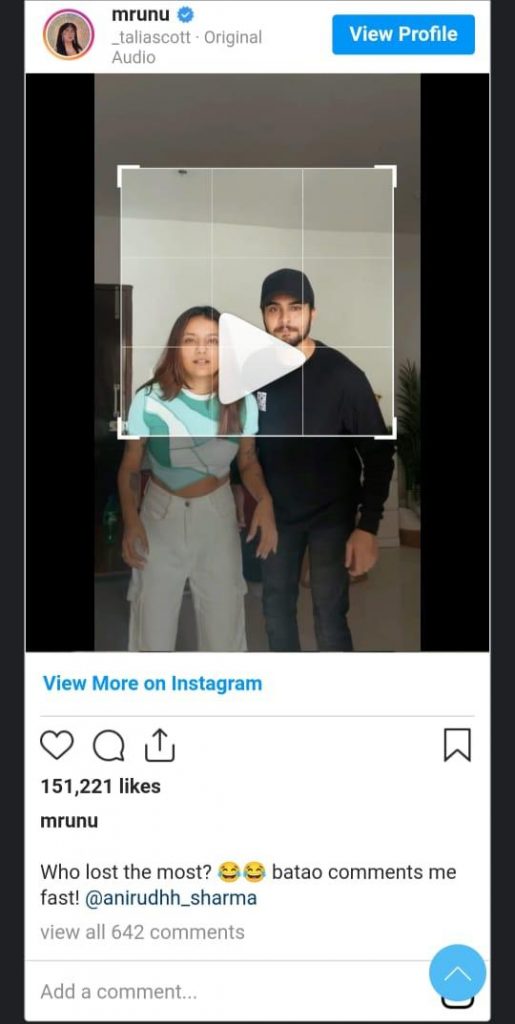 1.2.3…..loading:
In our opinion, this is a pretty cute trend to try out with your friends. Just when the screen is counting to 3, you will quickly set up your position and after 3 seconds, the screen will show the loading sign. It is a great way to capture fun poses with your loved ones and create new memories. Plus, it will look super amazing on your Instagram feed, so give it a try today.
Are you ready to catch your face?
Do you think that you know your face so well? Well, prove it by doing this fun "Ready…set…. catch your face!" trend on Instagram Reels. The rules are simple, you just have to blink and catch your nose, eyes, and mouth inaccurate positions. As long as you put them in the right positions, the picture will look like your face. This trend isn't so hard so you definitely should give this one a shot.
Jeff Bezos:
Are you ready to see your transformation journey from child to adult? If yes, then this Instagram Reels trend might be perfect for you. All you need to do is add a photo from your younger phase and one photo from now. It will make a combined shot that will help you see your transformation. Many celebrities and Instagram influencers have tried out this exciting trend by adding two photographs from their life. You can even add some audio to your trend video from Instagram Music Library. It's a great "Then and Now" trend to follow.
Baby!
I think we have all heard the popular song "Baby" by singer Justin Bieber before. But, the song blew up even more when some Instagram bloggers added saas to the sound with an incredible dance performance. The dazzling dance moves of the content creators sprinkled some pizazz on this Reel trend and we are living for it.
Blink at 4:
Presenting you another epic blinking Instagram Reels trend to you all. This is called the "blinkat4" challenge in which you have to blink at exact 4.000 milliseconds per 1 minute. There are only a few people who can rock this challenge so let me tell you first that it is definitely a tough one. But, if you are up for a hard challenge then we suggest you go for it!
The one where we added the "F.R.I.E.N.D.S" title song:
Even if we disagree on something, I think we can all agree on the fact that WE ALL LOVE F.R.I.E.N.D.S! And by love, I mean still remembering the theme title song of this epic sitcom even after so many years of its release. If you know the lyrics by heart, then this exciting trend won't be an issue for you. In this viral Instagram Reels trend, you just need to know the exact times of the claps and do it along with the song.
Questions I get asked:
As you probably already guessed by the title of this trend, this video is going to be all about questions. In this viral Instagram Reels trend, IG influencers and bloggers exposed the bold questions they get asked on the regular basis and how they tackle them in the smartest ways. With the mind-blowingly amazing audio of this trend, you will surely love it even more. So, give it a try today!
Tip:
When you choose to create an Instagram Reel, you can also use your own audio to record it. On the left side of your phone side, you will see a bunch of great editing tools for your reel, such as Audio, cut, crop, merge, etc. You can use the Instagram Music Library to select the songs of your choice to put in your Instagram Reels.
Which one of the 8 Reel Trends of Instagram that Went Viral in August did you love doing the most? Let us know in the comments section down below!